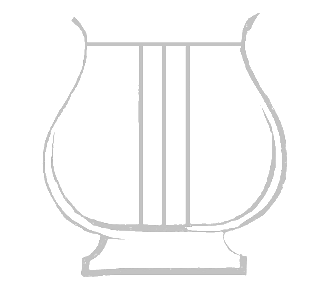 PROGRAM POLICY
Welcome to Accademia Musica. Our program offers high quality music instruction in violin, cello and piano at all levels. We base our teaching on the Suzuki Mother Tongue method, and we also prepare students for RCM exams (Gr. 1 - ARCT). A ten month program includes weekly private lessons, biweekly group lessons (orchestra, ensembles, theory etc.).
Our goal is to create and support a team environment with the child, parent and teacher, which fosters the optimum musical growth and self-esteem development of each child.
In learning to play an instrument by ear and to sight-read music at his/her level of development, your child will gain valuable skills in concentration and problem-solving from the discipline of daily practice, confidence and poise from performing for others and a sensitivity to music and rhythm that will have broad applications throughout his/her entire life.
The team approach is an excellent one and the weekly contact we have is just one aspect of it. The learning occurs at the lessons but the real work occurs during the daily home practicing and we will continually support you in finding ways to develop co-operation, good work habits and self-motivation in your child.
Weekly Lessons
Please make every effort to attend lessons regularly and punctually. Good progress and good habits depend on it! One parent must attend lessons with the child to observe the routine, which must be practiced at home. A notebook is required and we encourage you to take notes, not only to refresh you memory during the week but also to provide a valuable record of growth or your child's skills.
Group Lessons
Violin and viola group lessons are mandatory. The classes are held in two sessions, seven weeks in the fall and nine weeks in the spring. The class schedule is distributed at the first lesson in September.
Theory Lessons
Theory, ear training and history of music classes are offered for students wishing to take Royal Conservatory of Music exams.
Concerts
Students will have the opportunity to perform in recitals throughout the year. Recitals are a vital part of the learning process and all the students, whether they perform or not, are encouraged to attend. All members of the family and friends are welcome.
Accompaniament
High quality accompaniment is very important for all string students. Accompaniment will be available through the school, but parents are welcome to make their own arrangements.
Fees
Lesson fees are to be paid for by post-dated cheques. We request that these be dated the first of every month. The cheques (10 equal payments) are due at the first private lesson in September. If you quit the program we must receive one month's notice. Group lesson fees are to be paid in two instalments (September and January) at the first private lesson. Fees for group lessons are non-refundable.
Missed Lessons
We do not schedule make-up lessons; if a lesson is missed by the student for any reason, the fee for the lesson is forfeited. Lessons missed by the teacher will be refunded or rescheduled.
Miscellaneous
-Please play the Suzuki tape for your child daily
-Violins and Cellos must be properly sized for the child
-Pianos must be in good shape and tuned once a year
-Short fingernails and clean hands are a must!